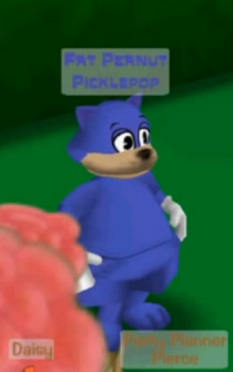 Fat Peanut Picklepop (commonly shortened to Peanut or FPP) is Coach Z's strongest helper. He is a blue cat with 125 Laff and maxed gags, and is missing the Drop gag track.
In some high tier and early lessons, Peanut was the featured Toon.
Fat Peanut Picklepop was deleted along with Coach Z's other helpers, and he has reportedly quit Toontown Online, but has recently started playing Toontown Infinite and Toontown Rewritten. https://www.youtube.com/watch?v=b29n9UgAzLA
Ad blocker interference detected!
Wikia is a free-to-use site that makes money from advertising. We have a modified experience for viewers using ad blockers

Wikia is not accessible if you've made further modifications. Remove the custom ad blocker rule(s) and the page will load as expected.